Aan dit artikel is enkele uren gewerkt. Opzoeken, vertalen, plaatsen enz. Als u ons wilt ondersteunen dan kan dat via een al of niet anonieme donatie. Elk bedrag is welkom hoe klein ook. Klik hier als u ons wilt helpen kanker-actueel online te houden. Wij zijn een ANBI organisatie, dus uw donatie is in principe aftrekbaar voor de belasting.
Foto: behandeling van botmetastase in bot via HIFU
13 augustus 2015: wat veel mensen niet weten en waar patiënten ook zelden op wordt gewezen is deze studie in het UMC Utrecht die al enkele jaren loopt, zie ook meer info over HIFU in gerelateerde artikelen:
UMC Utrecht
MR-HIFU (Magnetic Resonance Imaging-guided High Intensity Focused Ultrasound) is een nieuwe behandelmethode voor pijnlijke botuitzaaiingen. Het gaat om een behandeling, met het doel de pijn te verminderen en kwaliteit van leven te behouden of waar mogelijk te verbeteren. De behandeling wordt alleen toegepast bij patiënten in de palliatieve fase, dit wil zeggen dat zij met de reguliere behandelingen niet meer beter kunnen worden. MR-HIFU is goedgekeurd als veilige behandeling voor patiënten met pijnlijke botuitzaaiingen.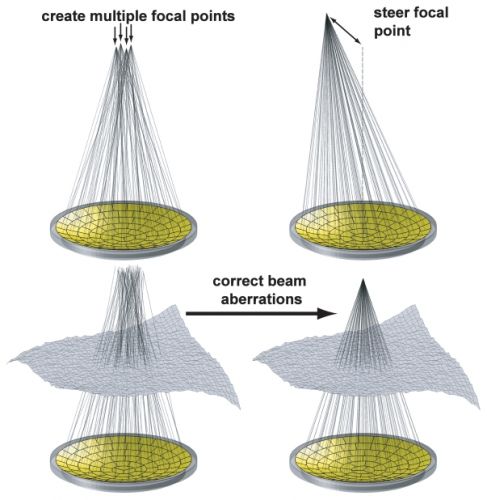 2 oktober 2012: met veel publiciteit werd vandaag het behandelen met ultra sound bij een vrouw met beginnende borstkanker in het UMC in alle media gemeld. Alsof deze aanpak iets nieuws zou zijn. Ultra sound - HIFU wordt al vele vele jaren toegepast bij prostaatkanker en ook bij levertumoren. Dus zo nieuw is die aanpak niet.
12 mei 2012: Bron: Radiology. 2011 Apr;259(1):39-56.
Het weghalen van tumoren via de zogeheten HIFU - High dose Focused Ultra Sound heeft soms de voorkeur boven een meer traditionelere RFA - Radio Frequency Ablation. Hieronder het abstract van een overview studie die goed laat zien in wanneer en waarom gekozen kan worden voor ultra sound. Het abstract is kort maar klik hier voor het volledige studierapport dat gratis is in te zien met heldere foto's en uitstekende onderbouwde informatie. Bijgevoegd een referentielijst van 149 studies.
Focused Ultrasound Surgery in Oncology: Overview and Principles
Focused

ultrasound

surgery in oncology: overview and principles.
Source
Department of Radiology, Brigham and Women's Hospital, Harvard Medical School, 75 Francis St, Room 050, L1, Boston, MA 02129, USA. ctempany@bwh.harvard.edu
Abstract
Focused ultrasound surgery (FUS) is a noninvasive image-guided therapy and an alternative to surgical interventions. It presents an opportunity to revolutionize cancer therapy and to affect or change drug delivery of therapeutic agents in new focally targeted ways. In this article the background, principles, technical devices, and clinical cancer applications of image-guided FUS are reviewed.
© RSNA, 2011.
Gerelateerde artikelen