Mocht u kanker-actueel de moeite waard vinden en ons willen ondersteunen om kanker-actueel online te houden dan kunt u ons machtigen voor een periodieke donatie via donaties: https://kanker-actueel.nl/NL/donaties.html of doneer al of niet anoniem op - rekeningnummer NL79 RABO 0372931138 t.n.v. Stichting Gezondheid Actueel in Amersfoort. Onze IBANcode is NL79 RABO 0372 9311 38
Elk bedrag is welkom. En we zijn een ANBI instelling dus uw donatie of gift is in principe aftrekbaar voor de belasting.

En als donateur kunt u ook korting krijgen bij verschillende bedrijven:
https://kanker-actueel.nl/NL/voordelen-van-ops-lidmaatschap-op-een-rijtje-gezet-inclusief-hoe-het-kookboek-en-de-recepten-op-basis-van-uitgangspunten-van-houtsmullerdieet-te-downloaden-enof-in-te-zien.html
7 oktober 2016: Bron: verschillende studies
Dat een gezonde leefstijl met veel bewegen en specifieke voeding en bepaalde voedingstoffen positieve effecten heeft bij het voorkomen van prostaatkanker of een recidief ervan en als aanvulling bij reguliere behandelingen is al veel over bekend. Zie in gerelateerde artikelen of zie onze literatuurlijst specifiek gerelateerd aan prostaatkanker.
Recent zijn een paar grote review studies verschenen die m.i. een mooi overzicht geven over een aantal specifieke voedingstoffen en beweging in relatie tot prostaatkanker en hormoontherapie.
7 oktober 2016: Ik had deze vergeten: A systematic review of dietary, nutritional, and physical activity interventions for the prevention of prostate cancer progression and mortality
maar is een interessante rewiewstudie over 44 gerandomiseerde studies met mooie verwijzingen naar studies gedaan met niet-toxische stoffen. Meer studies onder foto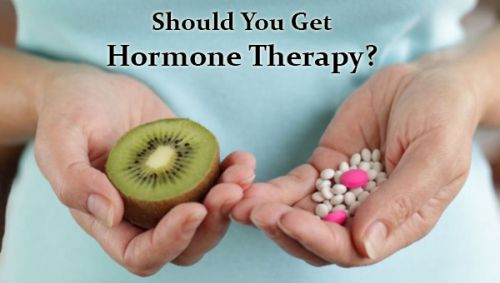 Bron: http://www.dotcomwomen.com/fitness/should-you-get-hormone-therapy/21347/
Bv. deze studie of is eigenlijk meer een boekwerk:
Bovenstaande is een patientenversie met ook vragen die korte maar heldere antwoorden geven. En per behandelde voedingsstof een uitstekende referentielijst

En deze is de versie voor zorgprofessionals:
Een andere review studie is deze:
Abstract met referentielijst staat hier:
Exercise, diet, and nutritional supplementation interventions have the potential to provide effective, accessible, and relatively inexpensive strategies for mitigating ADT-associated toxicities without introducing additional adverse effects.
Integrating diet and exercise into care of prostate cancer patients on androgen deprivation therapy
Abstract
Improved diagnosis and treatment regimens have resulted in greater longevity for men with prostate cancer. This has led to an increase in both androgen deprivation therapy (ADT) use and duration of exposure, and therefore to its associated adverse effects, such as sexual dysfunction, osteoporosis, reduced muscle mass, increased fat mass, and increased incidence of cardiovascular disease and type 2 diabetes. Given that the adverse effects of ADT are systemic, often debilitating, and difficult to treat, efforts continue in the development of new strategies for long-term management of prostate cancer. The PubMed database was searched to select trials, reviews, and meta-analyses in English using such search terms as "prostate cancer" and "androgen deprivation therapy", "cardiovascular risk", "lean body mass", "exercise", and "diet". The initial searches produced 379 articles with dates 2005 or more recent. Articles published after 2004 were favored. This review utilizes the latest data to provide a status update on the effects of exercise and diet on patients with prostate cancer, focusing on ADT-associated side effects, and it discusses the evidence for such interventions. Since the evidence of large-scale trials in patients with prostate cancer is missing, and an extrapolation of supporting data to all patient subgroups cannot be provided, individualized risk assessments remain necessary before the initiation of exercise and diet programs. Exercise, diet, and nutritional supplementation interventions have the potential to provide effective, accessible, and relatively inexpensive strategies for mitigating ADT-associated toxicities without introducing additional adverse effects
References
---
Articles from
Research and Reports in Urology
are provided here courtesy of
Dove Press
Gerelateerde artikelen