Helpt u ons aan 500 donateurs?
15 mei 2018: zie ook dit artikel:
https://kanker-actueel.nl/synbiotica-vooraf-en-na-operatie-van-darmkanker-voorkomt-bijna-volledig-post-operatieve-infecties-in-vergelijking-met-placebo-1-vs-9-uit-90-patienten.html
1 oktober 2017: Bron: Gastroenterol Res Pract. 2017; 2017: 6029075 en Ann Gastroenterol. 2017; 30(1): 45–53
Zoals te zien is in gerelateerde artikelen hebben melkzuurbacteriën - probiotica heel vaak een gunstige invloed in vele opzichten en bij verschillende aandoeningen, ook gerelateerd aan kanker. Zo ook zijn er al verschillende studies gepubliceerd die bewijzen dat als patiënten met darmkanker vooraf en na een operatie bepaalde samenstellingen van melkzuurbacteriën / probiotica krijgen deze patiënten veel minder ernstige infecties krijgen en vaal sneller hun darmfunctie weer hersteld. En zijn de dagen dat ze in het ziekenhuis moeten blijven meestal korter in vergelijking met patiënten die geen melkzuurbacteriën / probiotica hebben gekregen / genomen. Wat niet eenduidig is is welke samenstellingen van melkzuurbacteriën - probiotica het beste effect hebben. Er zijn wereldwijd een aantal bedrijven die melkzuurbacteriën kweken en produceren en leveren aan bedrijven die leveren aan artsen en burgers. Het is dus altijd aan te raden om een deskundig arts of voedingsdeskundige te raadplegen wanneer u melkzuurbacteriën / probiotica wilt gaan gebruiken om welke reden dan ook.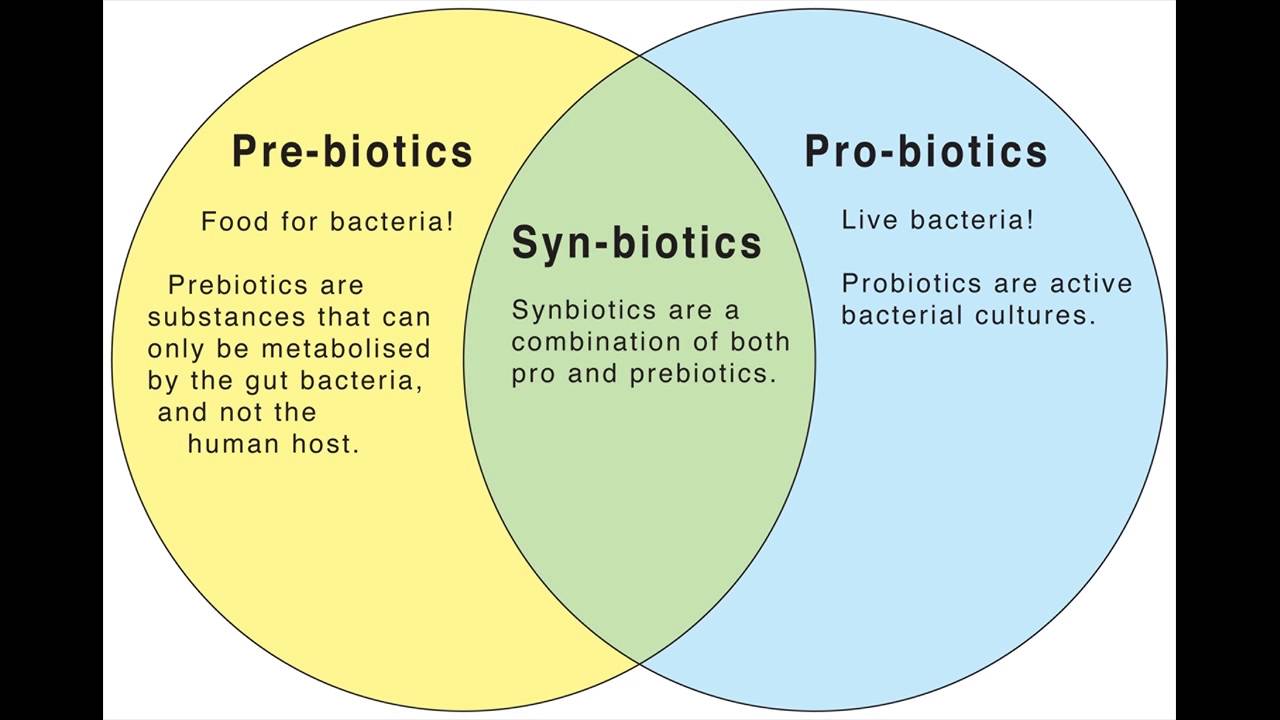 Terug naar darmkanker en probiotica / melkzuurbacteriën.
Recent zijn twee reviewstudies gepubliceerd waarin een overzicht wordt gegeven van de effecten van melkzuurbacteriën / probiotica bij darmkanker operaties.
In deze meta-analyse van 9 gerandomiseerde studies: Probiotics Reduce Postoperative Infections in Patients Undergoing Colorectal Surgery: A Systematic Review and Meta-Analysis wordt een sterk effect gezien op het voorkomen van ernstige infecties en herstel na een operatie:
Table 2
Outcomes
Number of studies
Case
OR (95%CIs)
Z-test (p value)
χ 2
HG∗p value
Probiotics
Placebo
Total infections
5
397
417
0.59 [0.43, 0.83]
0.002
7.11
0.13
Surgical site infection (SSI)
805
850
0.67 [0.49, 0.93]
0.02
8.53
0.67
 Incision infection
7
472
491
0.61 [0.41, 0.91]
0.02
4.59
0.60
 Organ/space SSI
4
333
359
0.82 [0.47, 1.42]
0.48
3.15
0.53
Nonsurgical site infection (NSSI)
592
587
0.36 [0.23, 0.57]
0.00001
6.26
0.79
 Urinary tract infection
3
174
173
0.39 [0.16, 0.96]
0.04
2.06
0.36
 Pneumonia
4
209
207
0.25 [0.11, 0.60]
0.002
0.47
0.92
 Bacteremia
4
209
207
0.44 [0.23, 0.85]
0.01
2.59
0.46
Bacterial translocation
2
95
97
0.13 [0.01, 1.48]
0.10
6.28
0.01†
Anastomotic leakage
4
382
399
0.80 [0.28, 2.48]
0.70
7.08
0.07‡
∗HG: heterogeneity, χ2 test with a p  value < 0.10 indicated significant heterogeneity across studies; †,‡there was obvious statistical heterogeneity, but no observed clinical heterogeneity, and a random effects model was adopted
En in deze studie: Gut microbiome, surgical complications and probiotics. zien de onderzoekers dat naast de positieve effecten bij een operatie ook het reinigen van de darmen en herstellen van de darmflora na bv antibiotica of morfine betere resultaten met melkzuurbacteriën / probiotica worden bereikt in het herstellen van de darmflora:
Figure 3
Uit dit laatste studierapport:
een recente meta-analyse toonde een vermindering van postoperatieve sepsis na algemene chirurgie, zowel bij pro- en synbiotisch behandelde patiënten in vergelijking met placebo (respectievelijk P = 0,003 en 0,002). Er is echter geen significant verschil gevonden in de incidentie van pneumonie, urineweginfecties of chirurgische plaatselijke infecties , terwijl in een recent gepubliceerde studie een significante daling van 38% bij de incidentie van postoperatieve sepsis bleek.
Een afzonderlijke analyse gerelateerd aan het type operatie toonde een statistisch significant verschil tussen de verschillende typen van chirurgie, met een 35% risico vermindering in darmkanker chirurgie, 73% bij leverkanker en alvleesklierkanker operaties en een 56% risico vermindering bij levertransplantaties; Deze bevindingen tonen aan dat patiënten met chirurgie van darmkanker de moeilijkste groep zijn voor de manipulatie van de darmmicrobiële balans. [zie onderaan referentie 80].
In deze studie: Probiotics and synbiotics for the prevention of postoperative infections following abdominal surgery: a systematic review and meta-analysis of randomized controlled trials.
bleek een infectie op de plaats van de operatie bij 6.8% voor te komen bij patiënten die wel extra melkzuurbacteriën hadden gekregen tegenover 11.1% in de controlegroep. Dit blijkt een risicovermindering te geven van 37 procent. Deze studie onderstreepte ook het potentiële voordeel in relatie tot urineweginfecties en samengestelde infecties, evenals het niet voorkomen van ernstige bijwerkingen die verband houden met de gebruikte melkzuurbacteriën, aldus de onderzoekers.

In onze literatuurlijst specifiek bij darmkanker worden een aantal studies vermeld onder het kopje probiotica / synbiotica / melkzuurbacteriën. Als u klikt op de studieomschrijving komt u bij de studierapporten. Inclusief die ik hierboven al heb genoemd.

Onder de studievermeldingen de referentielijsten behorend bij de eerste twee genoemde studies en het abstract van de meest recente studie onderaan dit lijstje:
Probiotica en synbiotica - melkzuurbacteriën:
Lees ook dit studierapport een meta-analyse van 9 gerandomiseerde studies: Probiotics Reduce Postoperative Infections in Patients Undergoing Colorectal Surgery: A Systematic Review and Meta-Analysis
en deze studie: Gut microbiome, surgical complications and probiotics.
168) Isenberg J et al ; Anticancer Res 15 : 2363-8 ; 1995 ; Propionibacterium avidum KP-40 verbetert in gerandomiseerd onderzoek in stadium 1 en 2 de overleving van patienten met darmkanker ; ook verbeterde het de levenskwaliteit.
273) Isenberg J et al ; Anticancer Res 14 : 1399-404 ; 1994 ; Propionibacterium granulosum vermindert bij operatie wegens darmkanker het aantal infecties en verbetert in stadium 1 en 2 de overleving ; echter niet in stadium 3 of 4. Een analyse met een chikwadraattoets van alle stadia bij elkaar zou evenwel zinvol zijn ; zie ook 275.
275) Grundmann R et al ; Chirurg 59 : 272-8 ; 1988 ; Propionibacterium granulosum vermindert bij patienten, die geopereerd worden wegens darmkanker het aantal infecties en het daar aan gerelateerde aantal nieuwe operaties ; de recidiefkans en de overleving werden in dit onderzoek door deze bacterie evenwel niet beinvloed. Propionibacterium granulosum komt er dus goed af ; zie naast deze publicatie ook 213, 273 en 274.
1229) Henriksson R et al ; Support Care Cancer 3: 81-3 ; 1995 ; Probioticum vermindert bij patienten die wegens kanker in de buik bestraald worden de darmklachten in vergelijking met een gerandomiseerde controle-groep. PMID 7697308. Zie ook 133 en 304, met vergelijkbare resultaten.
1366)Osterlund P et al ; Br J Cancer 97: 1028-34 ; 2007 ; Probiotica verminderen wel, vezels niet de bijwerkingen van 5-FU op de darm ; PMID 17895895 ; zie ook PMID 15290663
1378)Delia P et al ; World J Gastroenterol 13: 912-5 ; 2007 : Het probioticum VSL#3 vermindert in vergelijking met placebo aantoonbaar de met bestraling samenhangende diarree ; zie PMID 17352022 ; zie ook 304 en 1229, beide met een vergelijkbaar resultaat.
1445) Giralt J et al ; Int J Radiat Oncol Biol Phys 2008 Feb 1 (Epub ahead of print) ; Probioticum vermindert ernst diarree door bestraling ; zie de 3 eerdere studies in deze lijst met een vergelijkbaar resultaat ; PMID 18243569.
1611)Liu Y et al ; Di Yi Jun Yi Da Xue Xue Bao 2005 Oct;25(10):1308-11; PMID 16234118 ; Lactone I van Atractyloides macrocephala Koidz bleek bij cachectische kankerpatienten in vergelijking met een visoliesupplement de eetlust te verbeteren.
1625)Liu Z et al ; Aliment Pharmacol Ther 2011 Jan;33 (1):50-63;PMID 21083585 ; Probiotica verminderden in dit gerandomiseerd dubbelblind onderzoek de kans op infectie samenhangend met operatie wegens darmkanker!
1626)Horvat M et al ; Wien Klin Wochenschr. 2010 May;122 Suppl 2:26-30;PMID 20517667 ; Prebiotische reiniging darm even effectief als met een bekende mechanische reiniging van de darm om complicaties wegens colorectale chirurgie tegen te gaan.
1632)Watanabe M et al ; Br j Surg 2010 Dec;97(12):1791-7;PMID 20799286 ; mechanische darmreiniging vanwege een komende operatie wegens darmkanker vermindert zowel het aantal Lactobacillen als de Bifidobacterien in de darm ; dit lijkt zeker geen extra voordeel ; zie ook 1626.
1786)Liu ZH et al; Am J Clin Nutr 2013; Jan;97(1):117-26;PMID 23235200 ; Probiotische behandeling vermindert bij operatie wegens darmkanker de kans op postoperatieve infecties.
1870)Zhang JW et al; Am J Med Sci 2012 Mar;343(3):199-205;PMID22197980; Probiotica verminderen bij patiënten geopereerd voor darmkanker in vergelijking met placebo significant de kans op postoperatieve infecties.
2117)Zhang JW et al ; Zhonghua Wei Chang Wai Ke Za Zhi 2010 Jan;13(1):40-3;PMID 20099160; Bifidobacterium vermindert de kans op complicaties in verband met operatie wegens darmkanker.
2122)Can G et al; Oncol Nurs Forum 2009 Nov;36(6):E335-42;PMID19887347 : Kefir verminderde in dit onderzoek bij darmkankerpatienten niet de direkte bijwerkingen van de chemo, maar verminderde wel de slaapstoornissen.
2151)Garcia-Peris P et al; Nutr Hosp 2012 Nov-Dec;27(6):1908-15;PMID23588438 ; inuline plus oligofructose als prebioticum voor expliciet Lactobacilli en Bifidobacteria, bevordert het herstel van deze bacterien na radiotherapie ; zeer relevant, want dit soort bacterien gaan op zichzelf de bijwerkingen van radiotherapie voor de onderbuik tegen.
2288)Sadahiro S et al; Surgery 2014 Mar ;155(3):493-503:PMID 24524389 ; Probiotica verlagen na operatie voor darmkanker de infectiekans niet ; antibiotica doen dat wel.
2494)Lee JY et al ; Dig Liver Dis. 2014 Dec;46(12):1126-32;PMID 25442120 ; Probiotica verbeteren bij darmkankerpatienten de levenskwaliteit.
2508)Obigashi S et al; Surg Today 2011 Sep;41(9):1200-6; PMID 21874415 : Probioticum verbetert levenskwaliteit na operatie wegens darmkanker.
2557)Kotzampassi K et al ; World J Surg 2015 Apr 17; Probiotica verminderen postoperatieve complicaties darmkankerchirurgie.
2583)Shao F et al; Zhonghua Wei Chang Wai Ke Za Zhi 2012 May;15(5):476-9; Probioticum verbetert bij patienten met diabetes die voor darmkanker geopereerd moeten worden de diabetes zodanig, dat ze sneller van de operatie herstellen. PMID22648843
2717)Mego M et al ; Complement Ther Med 2015 Jun;23(3):356-62 ; PMID26051570 ; Probioticum vermindert diarree bij gebruik irinotecan.
2751)Theodoropoulos GE et al ; 2016 Jam-March;29(1):56-62;PMID 26752951; een synbioticum verbetert de levenskwaliteit na operatie wegens darmkanker.
2758)Yang Y et al ; Oncotarget 2016 Jan 27; PMID 26824990 ; Bij operatie wegens darmkanker bevorderde probiotica het weer op gang komen van de stoelgang ; infecties etc. traden in de probiotica-groep niet significant minder op.
2985)Krebs B et al; Coll Antropol 2016 Apr;40(1):35-40;PMID 27301235 ; Pre- noch synbioticum preoperatief hadden invloed op ligduur, aantal complicaties etc. vanwege operatie aan darmkanker.
3222)Mizuta M et al; Biosci Microbiota Food Health 2016;35(2):77-87 ; PMID 2720026 ; Bifidobacteria bevorderde bij geopereerde kankerpatienten die chemoradiatie vooraf hadden gehad het herstel.
Het abstract van no. 3222:
Our findings suggest that the administration of B. longum BB536 may represent an effective strategy to maintain a balance in the microbiota and promote healthy recovery in patients undergoing surgery.
Perioperative supplementation with bifidobacteria improves postoperative nutritional recovery, inflammatory response, and fecal microbiota in patients undergoing colorectal surgery: a prospective, randomized clinical trial
Abstract
The use of probiotics has been widely documented to benefit human health, but their clinical value in surgical patients remains unclear. The present study investigated the effect of perioperative oral administration of probiotic bifidobacteria to patients undergoing colorectal surgery. Sixty patients undergoing colorectal resection were randomized to two groups prior to resection. One group (n=31) received a probiotic supplement, Bifidobacterium longum BB536, preoperatively for 7–14 days and postoperatively for 14 days, while the other group (n=29) received no intervention as a control. The occurrences of postoperative infectious complications were recorded. Blood and fecal samples were collected before and after surgery. No significant difference was found in the incidence of postoperative infectious complications and duration of hospital stay between the two groups. In comparison to the control group, the probiotic group tended to have higher postoperative levels of erythrocytes, hemoglobin, lymphocytes, total protein, and albumin and lower levels of high sensitive C-reactive proteins. Postoperatively, the proportions of fecal bacteria changed significantly; Actinobacteria increased in the probiotic group, Bacteroidetes and Proteobacteria increased in the control group, and Firmicutes decreased in both groups. Significant correlations were found between the proportions of fecal bacteria and blood parameters; Actinobacteria correlated negatively with blood inflammatory parameters, while Bacteroidetes and Proteobacteria correlated positively with blood inflammatory parameters. In the subgroup of patients who received preoperative chemoradiotherapy treatment, the duration of hospital stay was significantly shortened upon probiotic intervention. These results suggest that perioperative oral administration of bifidobacteria may contribute to a balanced intestinal microbiota and attenuated postoperative inflammatory responses, which may subsequently promote a healthy recovery after colorectal resection.
Referenties behorend bij Gut microbiome, surgical complications and probiotics
References
---
Articles from
Annals of Gastroenterology
are provided here courtesy of
The Hellenic Society of Gastroenterology
Referentielijst behorend bij Probiotics Reduce Postoperative Infections in Patients Undergoing Colorectal Surgery: A Systematic Review and Meta-Analysis
References
---
Articles from
Gastroenterology Research and Practice
are provided here courtesy of
Hindawi
Gerelateerde artikelen