3 april 2021: lees ook dit artikel: https://kanker-actueel.nl/kytogeen-dieet-bij-patienten-met-eierstokkanker-en-endometriosekanker-verbetert-fysiek-functioneren-vergroot-de-energie-vermindert-vermoeidheid-en-vermindert-hongergevoel.html

19 maart 2018: lees ook deze artikelen:
https://kanker-actueel.nl/keer-diabetes-om-wint-zinnige-zorg-award-voor-voedingsprogramma-voor-diabetici.html
en dit artikel:
https://kanker-actueel.nl/gezond-dieet-met-vloeibaar-eten-gedurende-3-tot-5-maanden-en-stapsgewijs-onder-begeleiding-terug-naar-vast-voedsel-en-gezonde-leefstijl-geneest-met-48-tot-73-procent-van-de-patienten-met-diabetes-2.html
En dit artikel: https://kanker-actueel.nl/NL/plantaardig-dieet-vermindert-de-bloedwaarden-hemoglobin-a1c-hba1c-en-glucose-bij-diabetici-blijkt-uit-meta-analyse-van-6-relevante-studies.html
En dit artikel:
https://kanker-actueel.nl/dagelijks-wat-noten-eten-voorkomt-diabetes-2-hart-en-vaatziektes-en-ook-kanker-met-15-tot-40-procent-blijkt-uit-grote-reviewstudie.html
en dit artikel:
https://kanker-actueel.nl/kytogeen-dieet-naast-chemo-en-bestraling-bij-hersentumoren-wordt-in-fase-ii-studie-onderzocht-in-erasmus-medisch-centrum.html
19 maart 2018: Bron: Brouns, F. Eur J Nutr (2018). https://doi.org/10.1007/s00394-018-1636-y
Dat een zo laag mogelijke inname van suiker het risico op overgewicht en diabetes vermindert, is al vaker bewezen in internationale studies. Maar uit Nederlands en internationaal onderzoek blijkt ook dat het strikt volgen van een koolhydraatarm dieet (ketygeen-dieet) vooral door de lage hoeveelheid vezels en het hoge vetgehalte van een koolhydraatarm dieet kan leiden tot een onevenwichtige darmflora, aldus dr. Brouns, emeritus hoogleraar Innovatie in Gezonde Voeding verbonden aan de Universiteit van Maastricht op basis van internationaal onderzoek waar hij aan heeft meegewerkt. (Tekst gaat verder onder grafiek)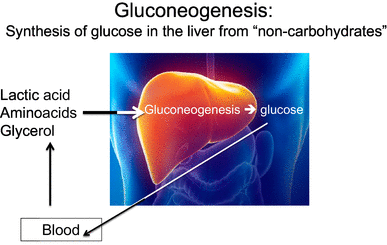 Een ketogeen dieet blijkt voor velen ook moeilijk vol te houden. In plaats daarvan zou een matig veranderd voedingspatroon dat minimaal 100 tot 150 gram koolhydraten per dag levert beter vol te houden zijn, zegt dr. Brouns in het Algemeen Dagblad als toelichting op zijn onderzoek.
In Wikipedia staat dit schema van koolhydraatarme dieëten:
Typen ketogene diëten[1]
Typen ketogene diëten
Vet
(% totale energie-inname)
Eiwit
(% totale energie-inname)
Koolhydraten
(% totale energie-inname)
Opmerkingen
Klassiek ketogeen dieet
LCT: 85–90
6-8
2-4
Verhouding tussen vet en niet-vet tussen 3:1 en 4:1.
Slechte compliance. Constipatie treedt vaak op
MCT dieet
MCT: 71
10
19
Verhouding tussen vet en niet-vet is 3:1. Gemakkelijker te bereiden.
Misselijkheid, overgeven en diarree bij circa 50% van de patiënten
Gemodificeerd MCT dieet
LCT: 40–50 & MCT: 30
10-20
5-10
Zowel LCT's als MCT's.
Minder bijverschijnselen
Gemodificeerd Atkins dieet
60–70
20-30
5
Geen vasten of ziekenhuisopname.
Geen restrictie op calorie-inname
Laag-glycemische-index dieet
60–70
20-30
10
Uitsluitend laag-GI koolhydraten toegestaan voor de 10% dagelijkse koolhydraten.
Bronnen, noten en/of referenties
(en) Misiewicz Runyon A, So T-Y The use of ketogenic diet in pediatric patients with epilepsy. ISRN Pediatr. 2012:263139. DOI:10.5402/2012/263139. PMID 22970384. Dit is een open access artikel, beschikbaar onder de licentie Creative Commons Naamsvermelding (CC BY).
Dr. Brouns verwijst daarbij naar een recent internationaal onderzoek naar voedselrichtlijnen waaraan hij meewerkte. In deze studie werden richtlijnen van 11 landen en instanties zoals de Wereldgezondheidsorganisatie en de Europese Autoriteit voor Voedselveiligheid met elkaar vergeleken. Zonder uitzondering zeggen de richtlijnen dat het beter is om de inname van toegevoegde suikers drastisch te beperken. Maar in de richtlijnen staat niet dat alle koolhydraten moeten worden vermeden. In het algemeen wordt aanbevolen om tot circa 50 procent koolhydraat te eten. Dr Brouns vindt dat de verhouding ook wel 40 - 60 procent zou kunnen zijn mits er sprake is van het kiezen van koolhydraatbronnen met een hoog vezelgehalte en vooral onverzadigde vetbronnen.
Dit zijn de kernpunten uit de richtlijnen:
Elk type dieet dat mensen met overgewicht stimuleert om minder voedsel te eten en minder energie in te nemen, zal in eerste instantie leiden tot gewichtsverlies, wat op zichzelf tot gunstige metabole en functionele veranderingen zal leiden.

De beschikbare wetenschappelijke literatuur laat zien dat gecontroleerde dieetstudies (enkele weken tot <2 jaar) met LCHF (koolhydraatarm dieet) bij personen met obesitas en diabetes gunstige effecten op gewichtsverlies, bloedglucose en insuline oplevert, maar ook enkele minder gewenste effecten (verhoging van LDL-cholesterol, afname

vasculaire reactiviteit).

Naleving van KLCHF-diëten lijkt moeilijk en na enige tijd lijken veel mensen toch weer over te gaan naar hogere innames van koolhydraten in volumes van 130-160 g / dag.

Daarom kan het zich richten op 100-150 g / dag beter te zijn en makkelijker vol te houden.

Er is gebrek aan gegevens die de werkzaamheid, veiligheid en gezondheidsvoordelen op lange termijn van LCHF-diëten ondersteunen.

Elke aanbeveling moet in dit licht worden beoordeeld.

Personen met diabetes-2 of borderline-diabetes worden aanbevolen om hun dagelijkse inname van snel verteerbare koolhydraten (suikers, siropen, aardappel, witte rijst, wit brood, enz.) te beperken.

Daarnaast wordt aanbevolen dat mensen bij het overschakelen naar een dieet met een hoger vetgehalte voornamelijk producten kiezen die rijk zijn aan onverzadigde vetzuren.

Leefstijlinterventies bij mensen met een hoog risico op het ontwikkelen van diabetes-2, met behoud van een relatief koolhydraatrijk dieet, resulteren in langdurige preventie van progressie tot diabetes-2 en deze dieëten worden over het algemeen als veilig gezien.

Vanwege de complexiteit van de mogelijke mechanismen, hun interacties en de afwezigheid van gegevens uit goed gecontroleerde langetermijnstudies (> 2 jaar), lijkt het prematuur om een algemene openbare, op wetenschappelijk bewijs gebaseerde aanbeveling om KLCHF en LCHF te ondersteunen als een preventieve maatregel om de risico's te verminderen

van diabetes-2.

De rol van langdurig verhoogde vetconsumptie in combinatie met een laag koolhydraatconsumptie verdient nadere bestudering voordat algemene aanbevelingen kunnen worden gedaan.
Het volledige studierapport: Overweight and diabetes prevention: is a low-carbohydrate–high-fat diet recommendable? is gratis in te zien.
Hier het abstract van de studie met referentielijst.
Lifestyle intervention in people at high risk of developing type 2 diabetes, while maintaining a relative carbohydrate-rich diet, results in long-term prevention of progression to type 2 diabetes and is generally seen as safe.
Eur J Nutr.
2018 Mar 14. doi: 10.1007/s00394-018-1636-y. [Epub ahead of print]
Overweight

and

diabetes

prevention

: is a

low-carbohydrate-high-fat

diet

recommendable

?
Abstract
In the past, different types of diet with a generally low-carbohydrate content (< 50-< 20 g/day) have been promoted, for weight loss and diabetes, and the effectiveness of a very low dietary carbohydrate content has always been a matter of debate. A significant reduction in the amount of carbohydrates in the diet is usually accompanied by an increase in the amount of fat and to a lesser extent, also protein. Accordingly, using the term "low carb-high fat" (LCHF) diet is most appropriate. Low/very low intakes of carbohydrate food sources may impact on overall diet quality and long-term effects of such drastic diet changes remain at present unknown. This narrative review highlights recent metabolic and clinical outcomes of studies as well as practical feasibility of low LCHF diets. A few relevant observations are as follows: (1) any diet type resulting in reduced energy intake will result in weight loss and related favorable metabolic and functional changes; (2) short-term LCHF studies show both favorable and less desirable effects; (3) sustained adherence to a ketogenic LCHF diet appears to be difficult. A non-ketogenic diet supplying 100-150 g carbohydrate/day, under good control, may be more practical. (4) There is lack of data supporting long-term efficacy, safety and health benefits of LCHF diets. Any recommendation should be judged in this light. (5) Lifestyle intervention in people at high risk of developing type 2 diabetes, while maintaining a relative carbohydrate-rich diet, results in long-term prevention of progression to type 2 diabetes and is generally seen as safe.
Copyright information
© The Author(s) 2018
Open AccessThis article is distributed under the terms of the Creative Commons Attribution 4.0 International License (http://creativecommons.org/licenses/by/4.0/), which permits unrestricted use, distribution, and reproduction in any medium, provided you give appropriate credit to the original author(s) and the source, provide a link to the Creative Commons license, and indicate if changes were made.
Gerelateerde artikelen